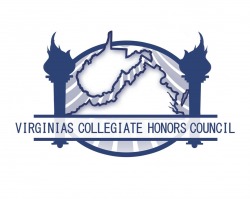 ---
ANNOUNCEMENT:
2015 VCHC Honor Scholar of the Year Award Announcement


The Honors Scholar of the Year is awarded to a student from a member institution that successfully embodies the scholarship, character, and ambition associated historically with honors students and the VCHC.

The nominees for 2015 were:
Katherine Bordwine, Emory and Henry College
Majors: Political Science, Sociology, History
"Amid all her protestations that she was unworthy, Katie Beth has distinguished herself by taking intellectual chances."
Elizabeth O'Hara, Lynchburg College
Majors: Economics and International Relations
"Her leadership has stimulated interest and enthusiasm within the Westover Honors Program and brought it better visibility through her many campus connections. She leaves the organization clearly stronger and more active than she found it."
Renee Ordoobadi, Northern Virginia Community College – Manassas
Major: Social Sciences
"I think what stands out most with Renee is how "balanced" she is, for she excels both academically and as a campus and community leader. Renee values all of those responsibilities and experiences as important during her tenure at NOVA and in the Honors Program."
Morgan Stroyeck, Virginia Wesleyan College
Majors: English and Religious Studies
"Morgan is well respected by her professors and she serves as a stellar example of a model student with her inquisitive nature, remarkable preparedness, and quality of her work. Her research for each class shows thorough competence, not only in mastering required materials but in supplementing her reading with insightful observations."

Katherine Bordwine of Emory & Henry College was selected by the award committee from those nominated. Ms. Bordwine received a $500 cash award and was a featured speaker at the 2015 Spring VCHC Honors Conference.

---
The Virginias Collegiate Honors Council (VCHC), now more than twenty years old, joins universities, colleges, and community colleges throughout Virginia and West Virginia to support and enhance programs and activities to meet the needs of exceptionally talented and motivated students.
The mission of VCHC is to:
provide a forum for sharing information about honors programs,
provide students with greater opportunities for intercollegiate honors programs activities,
collaborate with regional and national organizations which have similar goals,
encourage articulation between two- and four-year honors programs, and
increase public and private awareness of and fiscal commitment to honors programs and projects.